Tips for Truckers: How to Enjoy Holidays on the Road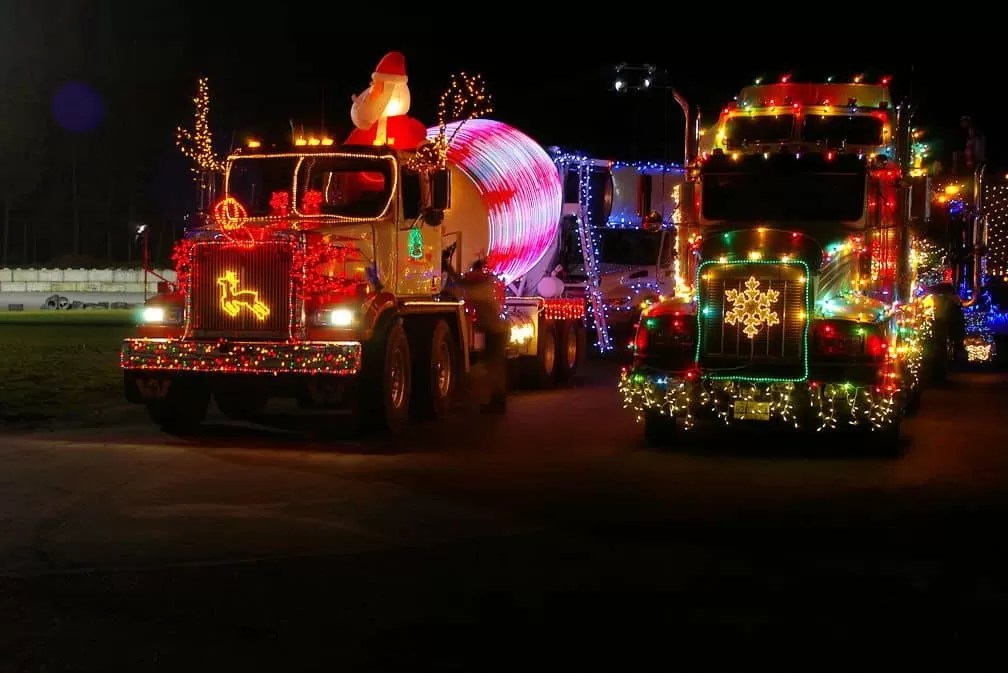 Truck driving life is often challenging. Being away from family and friends during the holiday season can add even more stress. However, this is not a reason to be sad or give up work on Christmas. Moreover, truckers should be prepared for the slower freight volumes that come in January. How do you keep your business financially sound and enjoy the holiday season even on the road?
How to protect your owner operator business?
Being a successful independent contractor means thinking like a businessman. Of course, you want to park your truck a couple of weeks before Christmas and enjoy this festive time with your loved ones. But it can seriously damage your business. Try your best to run as many days as possible right up to Christmas or even New Year Eve.
If you still want to spend Christmas at home with your family, choose to fly instead of driving. You can park your truck near your client's location and fly home just for several days. Then just fly back and get back on the road. Alternatively, don't be bound to the calendar and take a vacation in January to celebrate with family and friends. 
Don't be too picky when it comes to which loads you are going to be hauling. January, February, and March are generally the slowest months in the trucking business.
How to enjoy Christmas away from home?
Here's how you can beat the holiday blues with some easy tips. Decorate your truck with a garland and a Christmas wreath, pack some favorite meals from home, and create a Christmas playlist. You can treat yourself and stay in a good hotel, or at least eat in a fancy restaurant. Technology will make you feel like you are with your family and friends – just video chat with them. Share your photos via Instagram and Facebook and stay in touch with everyone through these services. 
How to help truckers during the holidays?
No matter if you have a trucker in your family or not, you can show them your appreciation during the holidays. First of all, choose good, useful presents that they can take with them while on the road. You can also prepare delicious homemade meals for your trucker, including traditional Christmas ones. It is also an opportunity to make sure that he or she eats something healthy and delicious, not some junk food. You can always show your appreciation by taking part in charity programs. For example, every year the Truckers Christmas Group collects donations for trucking families in need. You can also volunteer for them in both the U.S. and Canada.
Jobs for owner operators
Of course, you can find loads independently, but Owner Operator Land offers you an opportunity to find a job without any effort. We cooperate with dozens of trucking companies that always provide highly paid jobs. For more information, call us (855) 528-1818 or apply here.