Top 10 Christmas gifts for truck drivers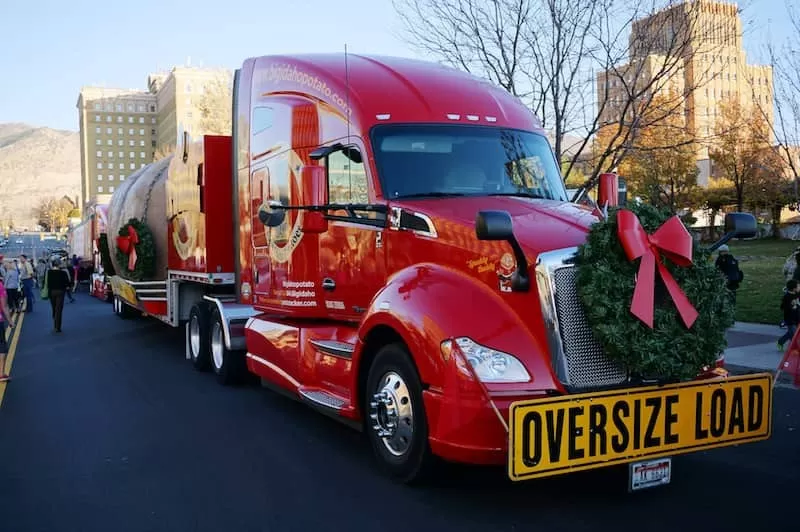 "It's beginning to look a lot like Christmas" and there is less and less time to search for gifts for your family and friends. Perhaps there are truckers among them. Then we have some ideas for useful gifts that will show drivers that you are grateful for what they do and care about them.
12V cooler
For a trucker who is usually away doing long-haul loads, a portable refrigerator is a must-have. A 12V portable cooler can be charged from a truck's cigarette lighter and it helps a trucker stay healthy by not buying junk food.
GPS device
If you decide to buy a new GPS navigator for your trucker, please note that it must be designed for truck drivers. Such device can help to plan a trip based on the size and weight of a truck, show traffic updates and fuel prices, and provide information about nearby restaurants and truck stops.
Portable Stove
Like a portable cooler, this stove plugs into the average 12V lighter socket and warms food up to 300°. It takes about 30-40 minutes to reheat a chilled dish. But it's worth it, especially in winter.
Orthopedic Seat Cushion 
Most of the trucker's day is spent in the driver's seat.  And it is not really ergonomic. The orthopedic cushion helps by aligning the spine to maintain a healthy posture and support a proper blood circulation. It is a perfect present for anyone who is driving long distances in the truck.
Work Boots
Every truck driver needs a good pair of work boots. For example, Timberland White Ledge is waterproof, has rubber soles and leather exterior, good grip, and arch support. So your trucker won't struggle with cold and wet feet. 
Polarized sunglasses
The glare from the sun is making it much harder to see the road ahead and creating an added risk to truckers. Polarized sunglasses can solve this problem. They effectively block the UV light, protecting drivers' eyes and keeping them safe. At the same time, they are not distorting.
Seat-Mounted Organizer for Trucks
For those who like to keep things tidy and organized, such a seat-mounted organizer will be the perfect gift. It keeps everything the driver may need at hand. It has room for laptops, tablets, medication, bills of lading, registration information, maps, phone chargers, flashlight, and more.
A Blackout Sleep Mask
Insomnia is a huge problem for most truck drivers. In order to improve a sleep routine, it is important to create a comfortable environment for rest. A blackout sleep mask is a gift that can help a trucker to have a good nap or a restful night sleep without distractions.
Leather Work Gloves
Trucker's hands need support and protection too. A pair of quality leather gloves can absorb road vibrations and protect against extreme weather conditions. Not to mention that a trucker wearing a pair of leather gloves looks really great.
Small everyday things
If you're looking for a small but useful gift, there are plenty to choose from. It can be an insulated yeti mug, a personalized keychain, anti-sleep alarm for drivers, phone mount, personalized mud flaps, some funny custom socks, a stylish truckers hat, and even an emergency urinal.
Are you an owner-operator truck driver? You don't have to waste your time searching for a job anymore. Owner Operator Land cooperates with dozens of logistics companies that are always seeking drivers. Just fill up the application form here and start a new experience in logistics.