How to Load a Car Hauler Trailer: Step by Step Guide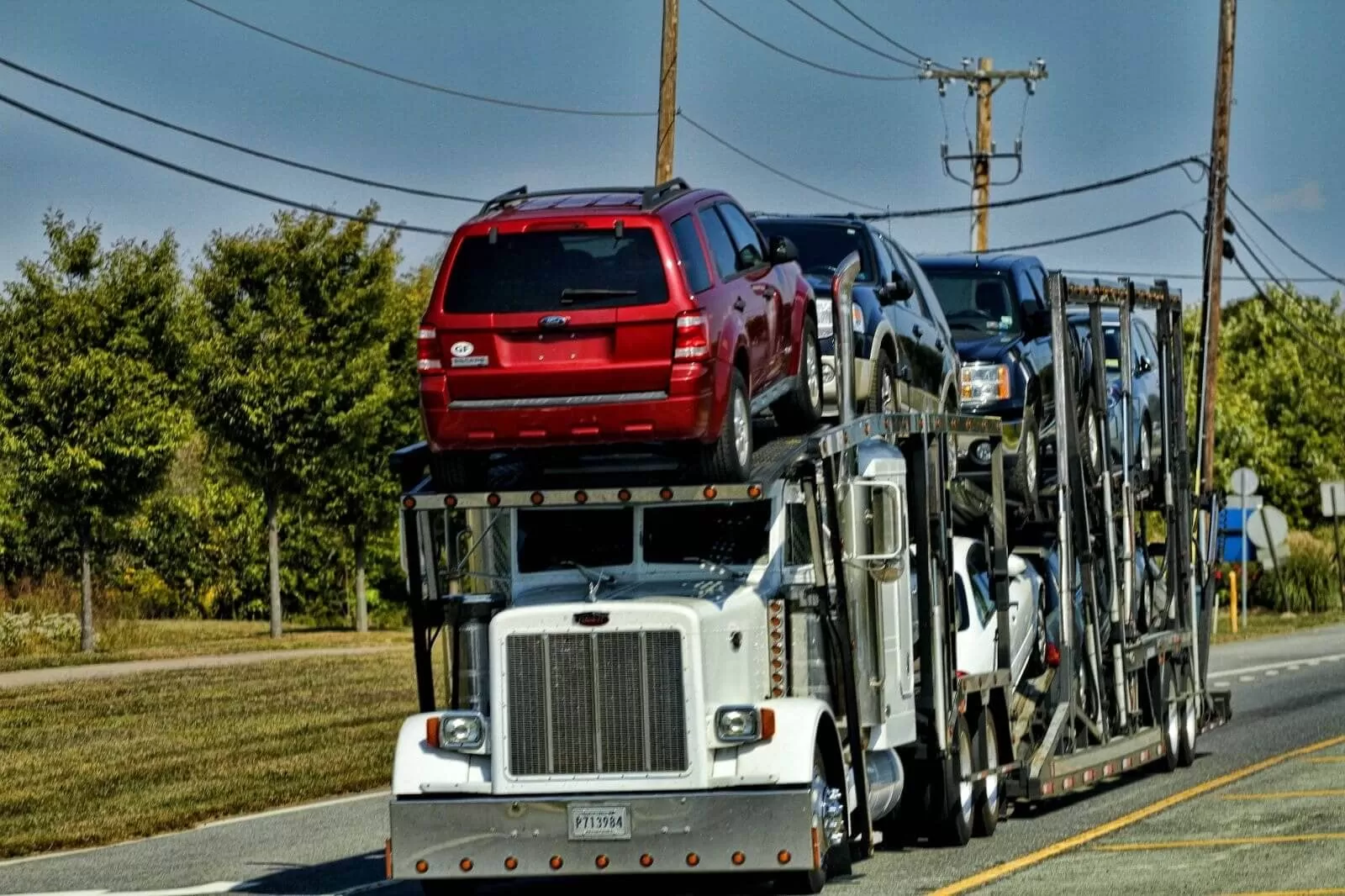 When you decide to become a car hauler, it means that you're an experienced driver who knows that trucking is not always a piece of cake. Even though car hauling is hard, it is one of the most profitable businesses.
We've already made a post about how to become a car hauler, and one of the requirements is to have proper equipment and knowledge on how to operate it. Today we'll tell how to load cars on a car hauler trailer. We'll consider open and enclosed types of trailer.
How to Load Open Car Trailer?
Step 1. Big car hauler trailers have heavy duty ramps. You should pull those ramps out, secure them, and place on the ground.
Step 2. Align the cars you'll load with the trailer.
Step 3. Slowly drive the car up the ramp. Do not turn the wheel and move until the car is entirely on the trailer.
Step 4. Secure the car by applying the parking brake, security chains, and fasteners.
Step 5. Stow the ramps. Ensure that the car is secured correctly.
Step 6. Take a test drive through the neighborhood to make sure that the car is secured.
How to Load Enclosed Car Trailer?
Step 1. Set up the ramp. Be sure that the ramp can handle the car and you don't damage the front bumper.
Step 2. Prepare the car. Disable parking brakes, fold the mirrors and the antenna (or unscrew it). Your goal is to make the transported vehicle compact.
Step 3. Attach the jenny to the car's tow mount. If the vehicle lacks tow hooks, you can hook it by the solid axle, a-shaped control arms, etc. Besides, the owner's manual can tell you how the car can be towed.
Step 4. Move the vehicle inside the trailer. Consider the car's weight and position inside the trailer, so you don't have swaying.
Step 5. Enable parking brakes, tie it down, and check loose items.
Step 6. Secure escape doors and raise the ramp.
Now you're good to go. If you do the work right, it is not that hard, especially when you already have experience in heavy-duty trucking.