What Is Over-the-Road Trucking?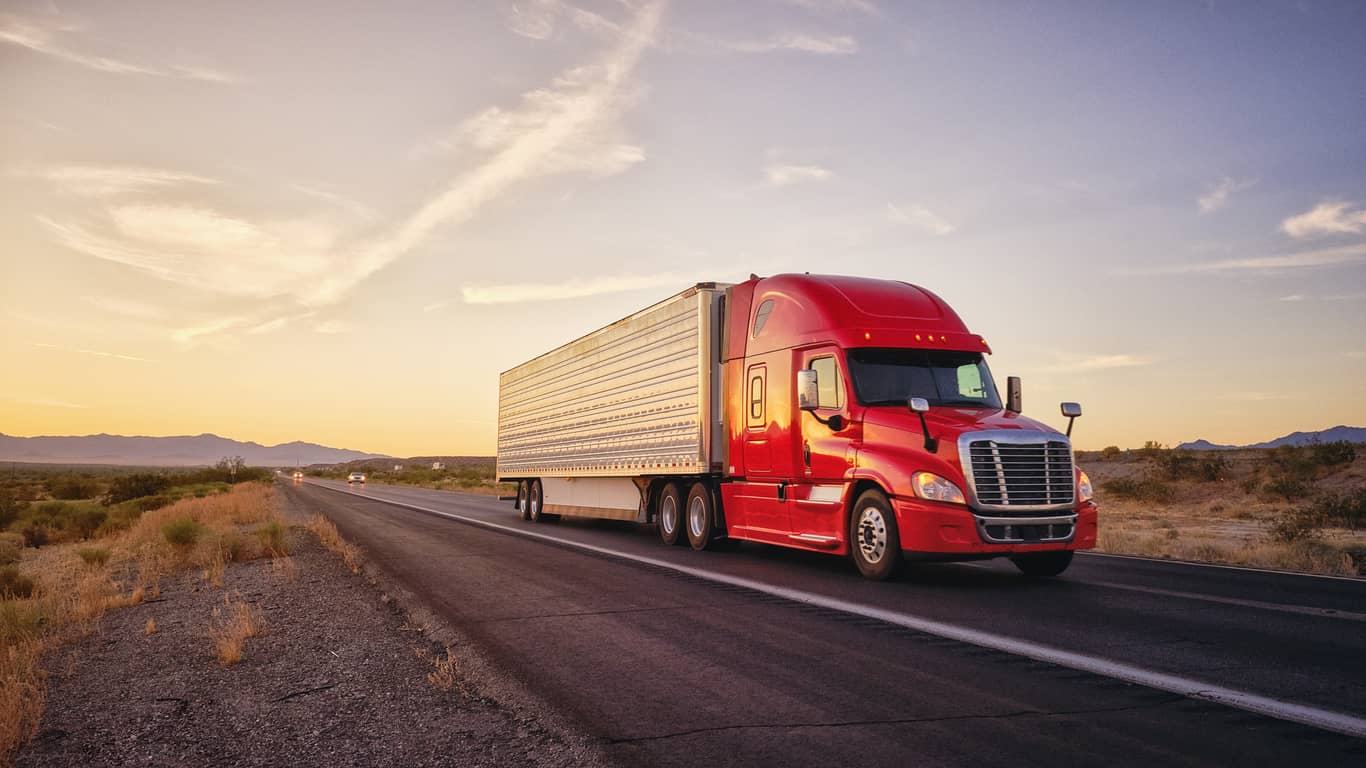 The transportation industry is as rich and fruitful as to give truckers an abundance of opportunities for choosing what sector they want to work in this same industry. When you enter the logistics universe, you can be a local driver, regional driver, hotshot driver, and an over-the-road driver. There's another form of trucking that is now picking up much steam – OTR, or over-the-road trucking.
What Is OTR in Trucking?
Over-the-road trucking is the transportation of freight over long distances such as hundreds or even thousands of miles, often across states and borders. OTR drivers can go thousands of miles, spending days, or even months on the road. Over-the-road truckers, as a rule, haul vehicles, goods for consumers, heavy machinery, construction equipment, manufacturing materials, etc. OTR drivers are thus able to manage any cargo that can be carried by land.
What Does OTR Mean in Trucking? Some Stats
It's been estimated that about 3,5 million truck drivers haul freight in the United States today. According to other important estimates, they move 71% of all freight in the U.S. With such a huge percentage of freight carriage relying on OTR truckers, they form nearly the biggest truck driver category in the US transportation industry. OTR drivers account for about 2 million of all truck drivers in America. If it weren't for OTR transportation, businesses would face a large inconvenience, being forced to combine trains and regional or local trucking in order to receive new inventory.
Today, it's more common to see two-person OTR teams on the road, unlike several years ago, when solo drivers could be spotted more often instead. Once someone else leads the route, the team operates in shifts and ensures they comply with critical driving regulations and don't waste time while on the road.
What Is Over-the-Road Trucking: Difference Between OTR vs. Regional vs. Dedicated Trucking
Although hauling similar load types, regional, local, and dedicated truck drivers differ in a number of characteristics.
OTR trucking
Over-the-road truckers carry cargo over long distances, spending a large amount of time on the road, from several weeks to several months at a time. Truckers of this category travel to every state and even cross national borders.
Regional trucking
Regional drivers, as a rule, spend 1-2 weeks at a time on the road. Mostly, they operate as solo drivers. They transport a specific type of freight within a region; regional drivers also carry a higher number of loads over distances that are shorter than those run by OTR drivers.
Local trucking
Normally, local drivers drive short distances, which allows them to come back home within the same day. Just like regional drivers, they work as solo truckers. Local drivers run dedicated routes of the same freight to the same locations. A lot of LTL shipments are carried by local drivers.
How Much OTR Truckers Make?
Compared to their regional or local counterparts, OTR drivers' salary depends on a variety of factors. Given that the distances they go are large as well as the time spent on the road, over-the-road drivers, in general, make more than their counterparts. Usually, they are paid depending on mileage or percentage of the line haul for a load.
On average, OTR truckers earn $56,418 a year. There are OTR truckers, however, who make much less, like $38,000 a year. OTR drivers having more experience and milestones form a category of the most highly paid drivers.
Regional drivers, who go shorter distances and get home more often, make less than OTR truckers.
Speaking of local drivers, they are paid hourly and also depending on the company. As in the case of the latter, local drivers make far less than regional and OTR drivers. However, when it comes to drivers who transport specialized cargo, which may include hazardous materials, earn more than OTR and regional drivers.
How to Become an OTR Trucker
To become an over-the-road driver, you, first of all, need to earn a commercial driver's license, CDL. Unless you have a CDL, you will not be allowed to legally operate commercial vehicles.
CDL regulations and rules vary depending on the state – each state has its own licensing processes. There is, however, one common condition for obtaining a CDL that all US states share – a written test and a practical driving test. To pass these tests, future drivers can opt for attending a trucking school, where they'll be able to take a CDL course.
In a Nutshell
Over-the-road trucking is a driving practice that is gaining huge momentum these days – more and more formidable owner operators are eager to try themselves as OTR virtuosos. The appeal and benefit that OTR trucking has cannot but attract the drivers who once operated as local or regional truckers – despite taking up a little more time and effort, over-the-road trucking is something everybody in the logistics industry seems to be hunting for nowadays – a good pay and expertise this type of trucking offers make the OTR driving a practice worth trying!