How to Get Your Own Trucking Authority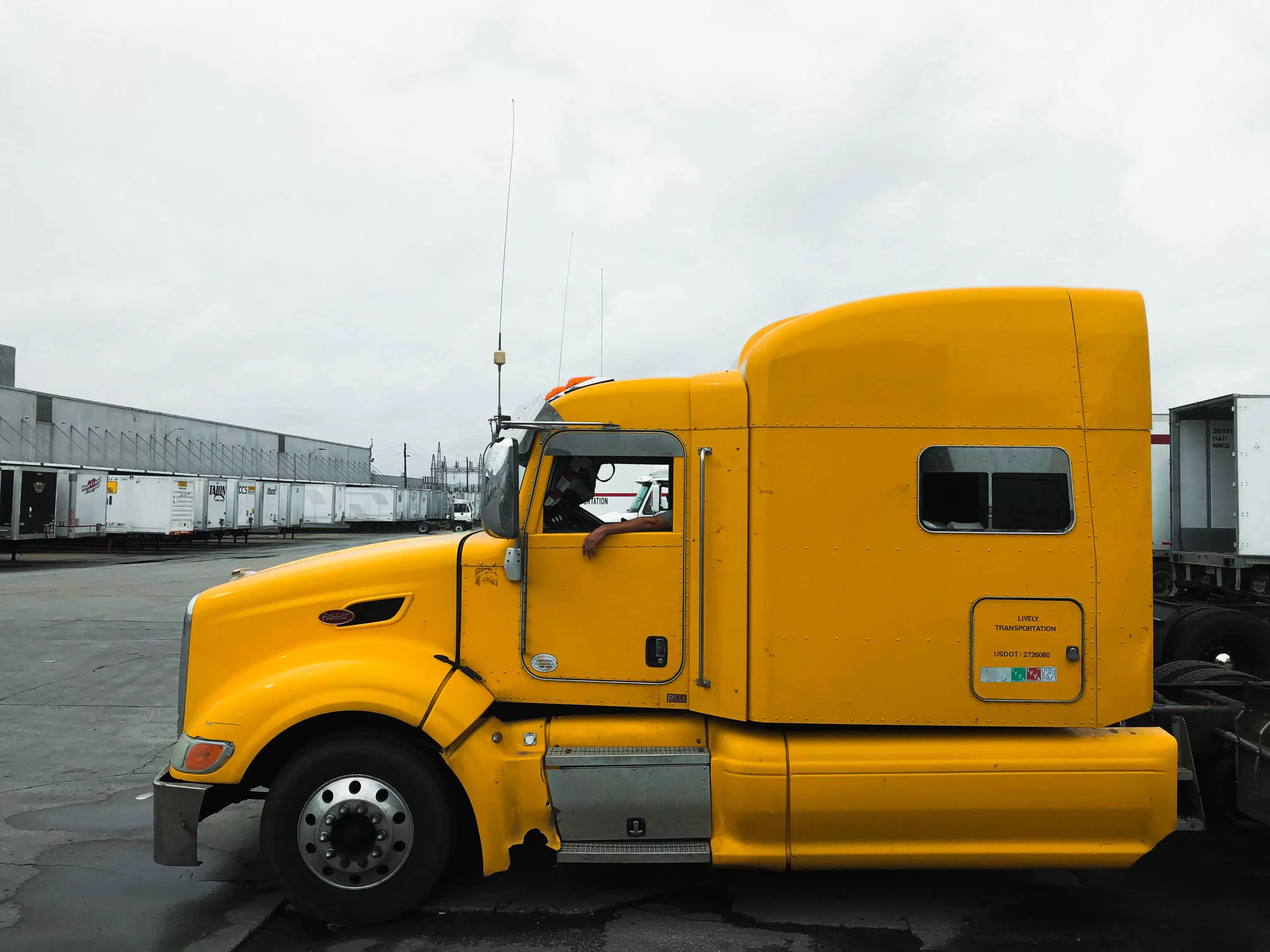 Running your own trucking company as an independent owner operator will make a big difference in your truck driver career. If you are ready for such a big step, it's time to get your own authority to be able to participate in interstate commerce and get paid for freight transportation. There are several types of operating authority, depending on the type of cargo :
Motor Carrier of Property (except Household Goods)

Motor Carrier of Household Goods (Moving Companies)

United States-based Enterprise Carrier of International Cargo

United States-based Enterprise Carrier of International Household Goods, etc.
Your own authority is issued through the Federal Motor Carrier Safety Administration (FMCSA) in the form of a US Department of Transportation (USDOT) number and your Operating Authority (Motor Carrier Number). FMCSA requires you to have an active authority in all states to operate in the transportation industry. 
12 Steps to Get Your Own Authority in Trucking
1. Register Your Business with the appropriate State or County

The first step to starting your own company is registering your business in the state where you plan to operate. You will need to pick a name and decide on structure. The most common company legal structure types are sole proprietorships and limited liability companies (LLC). Then get with a trusted accountant and determine the financial plan.
2. Obtain an EIN (Employer identification number) for the IRS
For LLC and Corporation, an EIN number issued by the IRS is absolutely must have. It is not mandatory to have an EIN with a sole proprietorship, but it is highly recommended. 
3. Register Your Business with the US Department of Transportation (USDOT)
Your trucking company cannot exist without a USDOT number — ID number that provides all company information, including vehicle type, cargo, safety and compliance. All of this information will be filed under your USDOT number and will be available to any shipper you work with. To determine if you need to apply for a USDOT number, click here. 
You should choose the right application forms for your business among those that USDOT offers:
MCS-150 (basic form for almost all companies)

MCS-150B (combination USDOT number and HazMat application)

MCS-150C (combination USDOT number and Intermodal Equipment Provider application)
To get a USDOT number, new applicants must register online via the Unified Registration System. 
4. Get your MC number
If you already have a USDOT number, you must complete the appropriate motor carrier operating authority forms (OP-1 series) and submit them to FMCSA for processing. After applying, you immediately receive your MC number, but it is not active yet. Then within 20 days you will need to complete the BOC-3 and receive your insurance policy. After that, your MC number will become active in about 2-3 weeks and you will receive it by mail.
5. File a BOC-3
Any new trucking company must file a BOC-3 before they can start operating within the US. The BOC-3 form filing serves as a means for the public to be able to reach you if you are involved in court proceedings.
6. Get an insurance policy
You must also obtain Liability and Cargo insurance. The FMCSA requires a carrier to have $750,000 – $5,000,000 primary liability, depending on commodities transported, and $10,000 per occurrence.
7. Pay the HVUT
Heavy Highway Vehicle Use Tax fees are based upon the number of trucks you operate with a gross taxable weight above 55,000 pounds. You can't set up your IRP without paying your HVUT. Get the Heavy Highway Vehicle Use Tax Form 2290 from the IRS website.
8. Get your apportioned plates and set up your International Registration Plan (IRP)
The International Registration Plan (IRP) is a registration reciprocity agreement among states of the United States, the District of Columbia and provinces of Canada for vehicles over 26,000 pounds that cross state lines. It provides for payment of apportionable fees on the basis of total distance operated in all jurisdictions. You'll also need your truck's VIN, title information, purchase cost and date and the make and model of your vehicle to register for your IRP. Visiting the IRP website to complete the process.
9. Create an International Fuel Tax Agreement (IFTA) account
The International Fuel Tax Agreement (IFTA) is an agreement between all contiguous states, the District of Columbia and participating Canadian provinces to simplify the reporting of motor fuel taxes by interstate motor carriers. Once you have set up your IFTA account, you'll get an IFTA license and two decals for every qualifying truck. With an IFTA license, you just have to submit one fuel tax return every quarter to your base jurisdiction. 
10. Unified Carrier Registration (UCR)
Motor carriers involved in interstate commerce are required to submit annual fees based on fleet size to supplement funding for state highway motor carrier registration and safety programs. The Unified Carrier Registration (UCR) must be renewed every year and you'll use your MC number and USDOT to apply.
11. Enrolled in a Drug and Alcohol Testing Program
Federal Regulation requires you to have your new company enrolled in a Drug and Alcohol Testing Program before you can get on the road. If you plan to hire truckers, you have a responsibility to implement and conduct these processes.
12. Simple Permits
Obtain all permits you may need to operate like HVUT or 2290 for vehicles over 55,000 lbs., state weight distance taxes, SCAC, TWIC card for ports, TSA clearance for ports and bases, etc.
How Much Does it Cost to Get Your Own Trucking Authority?
The FMCSA charges $300 to file the paperwork and get your authority issued, including your MC and DOT Numbers. Also keep in mind that you will need a start-up budget for insurance, permits, base plate registration (BPR refers to the required license plates for CMVs involved in intrastate commerce), equipment, and enrollment in a Drug and Alcohol Testing Program. It will also not be superfluous to have at least 2 months worth of operating capital set aside. 
What are the Benefits of Having Your Trucking Authority?
Are you a company trucker or under lease to a logistics company right now? If you plan to get your own authority, remember that it is not completely the same as being an owner-operator. Because you can be an owner-operator without authority: have your own truck and work as an independent contractor under a carrier's authority. Therefore, first you should understand whether you need it or not.
Pros of Having Your Own Authority
Getting your own authority turns you into a motor carrier. You will be able to your loads and manage your work schedule. You are limited only by what loads you could find and book, and Hours of Service (HOS) regulations of course. Also, operating under your own authority gives you an opportunity to negotiate your own rates and retain all the profits. Just keep in mind that your spendings will go up a lot, so you'll need to make more money to account for that.
Cons of Having Your Own Authority
Being your own boss means higher income, control over the work schedule, and the ability to hire drivers for your vehicles. But at the same time it means you will have more responsibilities, more expenses, and more bureaucracy to deal with. Before making this big decision, make sure you are prepared to deal with issues such as managing the business side of your trucking company, finding consistentpermanent loads at the highest rates, being responsible for all your expenses, building trust in your relationships with brokers, etc.
By the way, if you need help with paperwork to have more time for running your business or spend it with family, Owner Operator Land is here to help you. Our Back Office Service has a team of specialists with over 15 years of experience in the trucking industry. Here you can find more information. 
Can You Get Your Own Authority Without a Truck?
You don't need to have a truck before you get your DOT and MC Numbers. But the FMCSA will not activate them after the mandatory 21 day protest period if you do not have insurance on file. Most insurance companies will not insure a carrier without tying coverage to a specific truck. Also, sometimes you need to provide information about your commercial vehicle in order to apply.
Who Does Not Need Authority?
According to the FMCSA, you don't need a trucking authority if you are:
A private carrier (carriers that transport their own cargo)

"For-hire" carriers that exclusively haul exempt commodities (cargo that is not federally regulated

Carriers that operate exclusively within a federally designated "commercial zone" that is exempt from interstate authority rules (geographical area comprising several states bordering a major metropolitan city).
Find and Book High-Paying Loads Under Your Active Authority
Once you've formed your company and obtained your authority, it's time to look for loads. You cannot reach success in this business without trusted and reliable logistics companies to partner with. Owner Operator Land cooperates with many companies that can enable you to get the most of your truck and your career. Don't spend too much time on job searching, just fill out the form on our website and we'll connect you with a reliable partner to help you with dispatch and operations!