How to Effectively Market Your Owner-Operator Business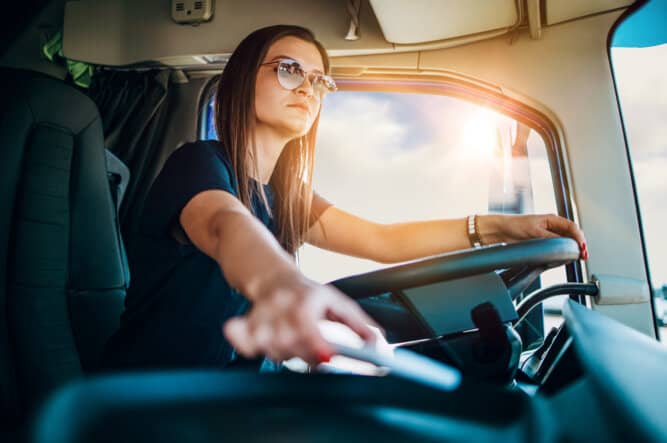 Going for it as an independent owner-operator is an option that's bursting with unparalleled advantages and broadens horizons for truckers who want to craft their own logistics businesses. Once desperate drivers have gotten from the backseat of the trucking industry to its wheel and become owner-operators, they should understand it's no time to sigh with relief yet. There's another big challenge they need to grapple with – marketing their businesses.
A solid and professional promotion of your owner-operator's business comes as an essential tool for fulfilling your owner-operator's objectives successfully. For this reason, we have carefully selected the best tips and strategies for pushing forward with your owner-operator's business.
Create a Killer Website
If a modern business doesn't have a digital representation, then it can't claim for prosperity, transparency, and success. To let the world know that you are a noteworthy owner-operator as well as emphasize what makes you such, you need to craft an attractive and comprehensive website that'll serve as your profile. As an owner-operator, you need to use your website to display the services you provide, the milestones you have as an owner-operator, and other significant information your potential customer might need to know.
It's recommended that you use high-quality images that will help showcase your business, but note that it shouldn't be some random images taken from the Internet. Make sure you post real photos of yourself as a professional such as pictures of you behind the wheel. To ensure your website looks clear and compelling, you may refer to a digital agency to develop a sound web representation of your business.
Create Social Media Presence
Similarly to websites, social media are an indispensable part of a modern business of a successful owner-operator. Through your professional social media accounts, you will be able to reach out to your existing and potential customers and trucking companies you could work for, advertise your business, and benefit from multiple effective ways of building business transparency. Today, social media marketing, or simply SMM, is the cornerstone of any business promotion campaign, given the total transition of the world's industries to the digital dimension.
The variety of social media platforms that you could effectively use to propel your business growth is so diverse that SMM can bring your owner-operator's occupation to a whole new level, helping you communicate your message to the customer and a trucking company directly and keep them updated with what's cool going on in your professional world. Let's list the most notable social media of today, exploring how exactly you could use each particular social network based on its functionality and target audience.
Mainly used as a profile to display a user's pictures and their thoughts in the posting format, Facebook is a great medium for owner-operators to foster their professional activity. Through your Facebook account, you can market your trucking business easily, connecting with your clients and selling your services to trucking companies, and building a sustainable client base.
Focusing on a mainly visual representation of your business will very much do, too. Through Instagram, you can showcase images of doing your routine job, representing it in an attractive way. You can also display the images demonstrating some information on the type of services you provide and other specifics you consider noteworthy.
LinkedIn is widely recognized for its assistance to people who want to create a solely professional and comprehensive presentation of themselves. In addition, this network works as a good tool for customer acquisition. LinkedIn is undoubtedly the best social network for connecting with trucking companies. Through your carefully created account displaying you as a professional, you can easily be spotted by a trucking company recruiting team, who'll then get in touch with you once they find your profile as such that suits the company's needs.
Consider Using Google Search Ads
Google search ads is one of the most widely utilized avenues for promoting an online business. As an owner-operator, you can pave your way to customers' hearts and needs by showcasing your business on the web pages they go to. The Google search ad system is a good method for targeting potential clients and transportation companies.
Use SEO
Search engine optimization (SEO) is one of the most important marketing tools and a key essential in promoting a modern business online. Through SEO practices, your website can receive more specialized and wide attention and rank higher in the Google search system. Also, you can adjust your website to specifications such as geographic area, audience, etc.
Client Testimonials and Case Studies
To demonstrate the reputability of your business and increase its credibility in the eyes of potential customers, request testimonials from satisfied clients and create case studies highlighting successful projects. These endorsements can be shared on your website, social media, or in marketing materials to build credibility and trust. Without real feedback from your clients, you won't be able to establish your business as a trustworthy company that can offer relevant and professional help.
Local Marketing
It's not only the globally favored digital marketing campaigns to which you should confine your business promotion. Good old methods of propelling a business's success are still in fashion and they work, surprising though it may sound to many! If you primarily serve a specific geographic area, consider local marketing tactics such as distributing flyers, sponsoring local events, or advertising in local directories. Utilize local search engine optimization (SEO) strategies to improve your visibility in local searches.
In a Wrap
Effectively marketing your owner-operator business is crucial for achieving success and reaching your objectives. Creating a compelling website that showcases your services and milestones is essential in establishing your online presence. Utilizing social media platforms like Facebook, Instagram, and LinkedIn allows you to connect with customers and trucking companies, expanding your client base and networking opportunities. Google search ads and SEO practices help target potential clients and improve your visibility in search engine results. Additionally, incorporating client testimonials and case studies enhances your credibility and trustworthiness. Lastly, don't overlook the power of local marketing tactics to reach your target audience in specific geographic areas. By implementing these strategies, you can effectively market your owner-operator business and drive its growth and success.