How Much Does a Cargo Van Owner Operator Make?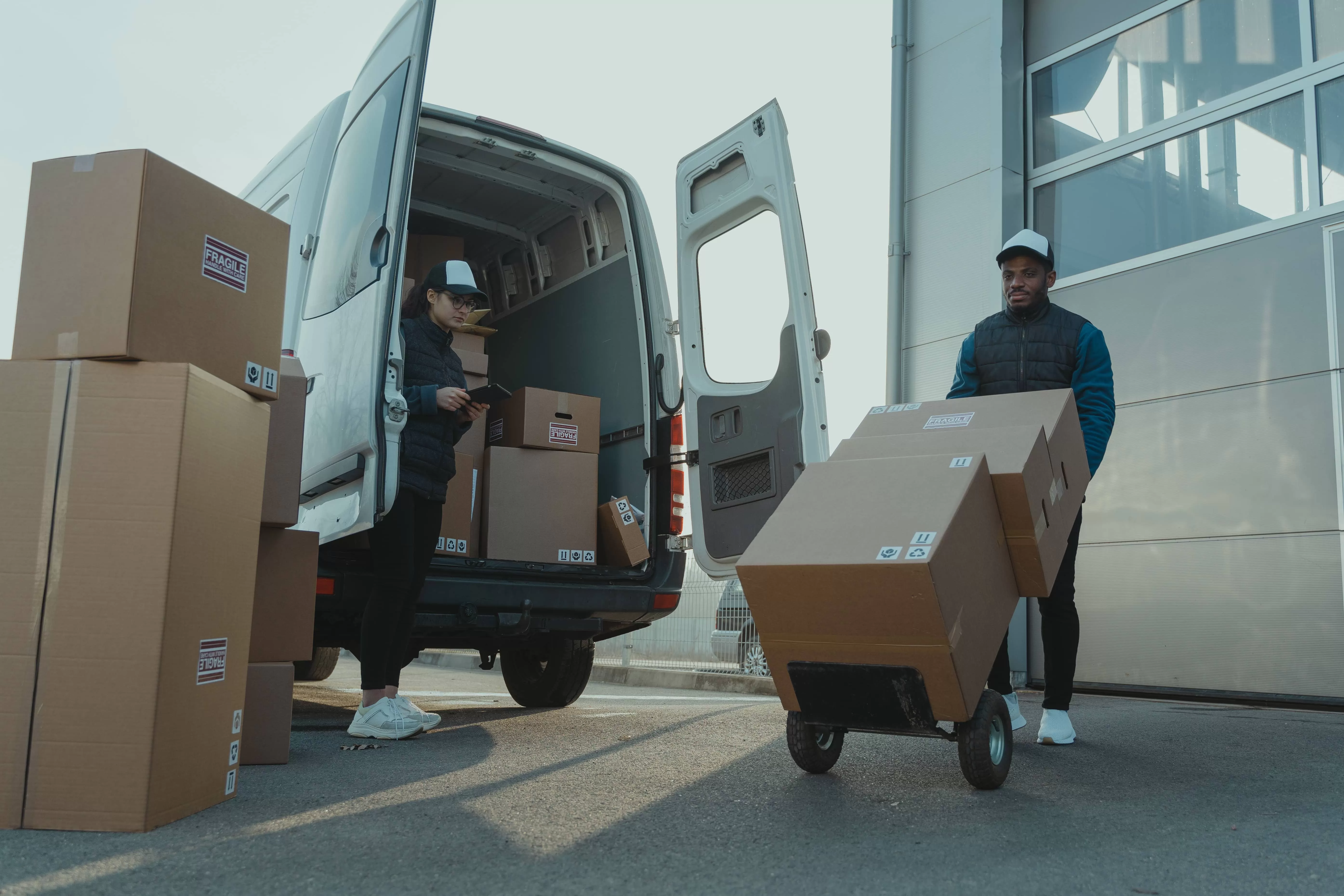 Cargo Vans offers a lot of profitable business opportunities. It also has a number of pros over semi trucks: cargo van drivers don't have to abide by weight limits and follow HOS, can use campgrounds and RV parks instead of always crowded truck parks, and have a home time more often. For most cargo van drivers, a Class A CDL is not a prerequisite as long as the weight does not exceed 26,001 pounds. Other important advantages are fuel efficiency and the initial cost of a vehicle. According to Truecar.com, new cargo vans can range between $30,000-$42,000. But buying a used one can save you some money. It can be perfect for small moving jobs, especially in urban centers. Are cargo vans profitable and how does driving such vehicles makes money?
Ways To Make Money With A Cargo Van
There are dozens of opportunities to make money with a cargo van, from flower delivery and becoming an Amazon delivery partner to using it as a car wrap advertising. A cargo van owner-operator can work with multiple clients during the day. There are multiple ways to make money with a cargo van.
Provide Moving Services
To start a moving business you should get commercial insurance and special licenses for moving household goods, buy equipment like dollies, tarps, and cargo straps, and be sure you can handle such a job physically. Helping people to move is not the easiest job, but it will give you an opportunity to make great money. 
Provide Hauling Services
Business owners and locals are often in need of help with getting rid of the unnecessary stuff. And you can help them by loading up all of these things into your cargo van and hauling them to the proper recycling facilities. It can be a full-time or part-time job that will help you earn extra cash.
Provide A Car Wrapping Advertising Service
Having a cargo van you shouldn't be limited to the transportation industry or delivering packages. A passive way to make money with your vehicle is to become a billboard on wheels. You can partner with an advertising company and place a branding sticker or a wrap for promoting a business on your van. Don't worry, it won't damage your vehicle. 
Provide food or grocery delivery service
Nowadays delivery services have become more and more popular. People don't want to go to the supermarket, instead they would like to get their groceries and meals delivered to their doors. Therefore, you will always have a lot of work. You can register on apps like Uber Eats, DoorDash or Instacart, or partner with a particular store, catering company or restaurant. The other way is to buy a bread route and deliver bread within a certain territory, getting a commission for each sale from the bread company.
Become an Cargo Van Independent Contractor
You can start your own small business and register on websites where people are looking for delivery services like UShip. The other way is by going on load boards and searching for shipments posted in your area. If you don't have time to search for cargo yourself, but want to be sure that you are cooperating with trusted logistic companies, Owner Operator Land can help you. Our goal is to employ every owner operator that comes to us. For more information, fill out the form here.
Work for FedEx or Amazon
Amazon's delivery partner program called Amazon Flex allows people to deliver goods using their own vehicles. You can earn extra money and work whenever you want. According to Amazon, you can earn $18-25 an hour. FedEx provides jobs for cargo van owner operators too. But be prepared that the company requires a commercial class C (or higher) driver's license (CDL) along with a hazardous materials endorsement.
Rent Out Your Cargo Van
With a cargo van you can make money even when you are not behind the wheel. You can rent out your vehicle to movers or other companies or individuals who may need it. Just register on sites like Turo.com or Fetchtruck.com.
Cargo Van Owner Operator Salary
According to ZipRecruiter, the average hourly pay for an Owner Operator Cargo Van Driver in the United States is $36.82 an hour and the average yearly pay is $76,593. According to the Glassdoor data, the salary of the owner operator of a cargo van can exceed $83,000 per year. Usually, this does not take into account the fees or deductions, so keep that in mind. However, pay varies based on the company, location and how many miles you are ready to run.